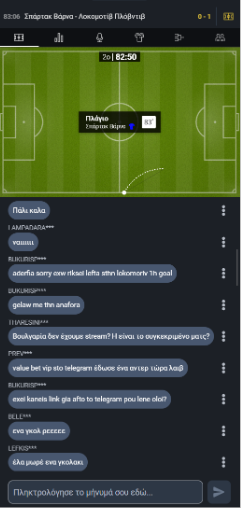 Challenge #1 : Social Interaction
Goal:  
Replace Kaizen's current Live Chat solution with a new fresh live interaction platform.  Ability to have custom animated reactions, group chatting functionality, and more Web 3.0 functions.
#1 – Replace current solution in the same UI/UX

#2 – Try a Tik-Tok style navigation between each live matches and embed the new interaction solution.
Admin for Whitelist / Blacklist of words/phrases.
Auto ban mechanism based on rules. (After user reports others. Temp first then permanent)
Localization support
Solution has to be build in open source solution (xmpp, nostr, etc..) that can be able to be hosted in Kaizen's infrastacture. and further developed by Kaizen's team.